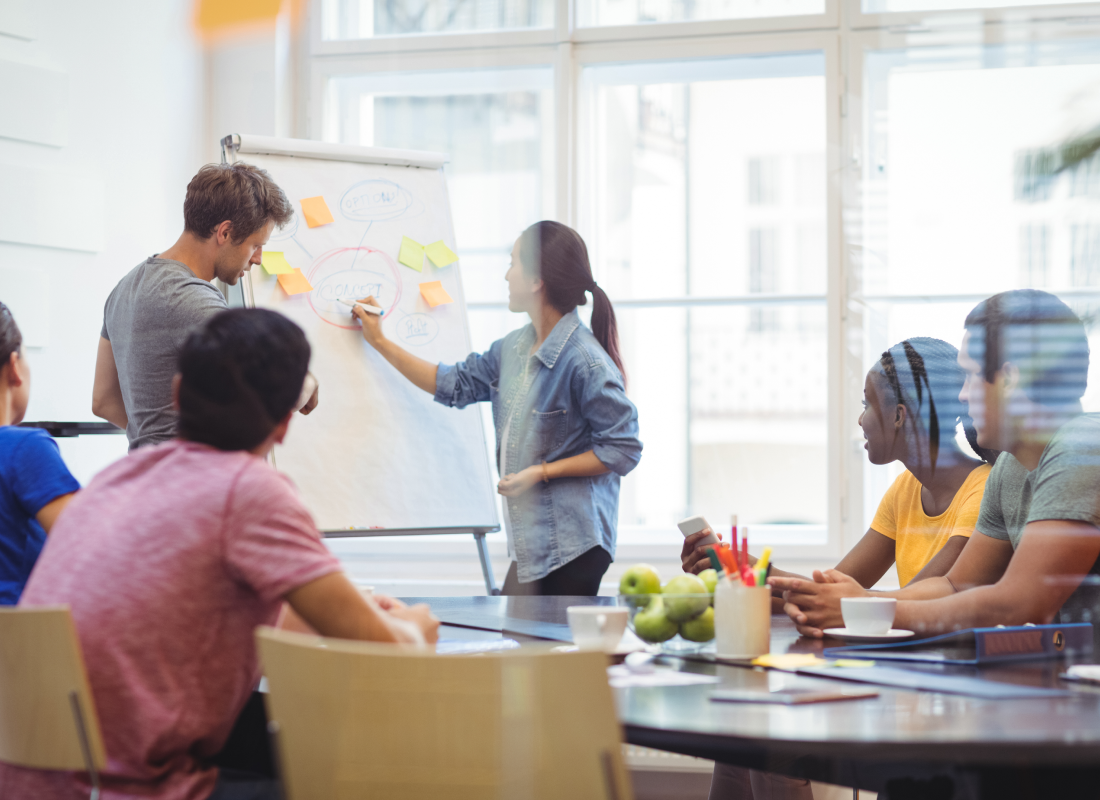 Ukraine has been long considered a safe harbor for cost-efficient and high-quality IT outsourcing. For the past 5 years, its IT labour market has doubled and reached 200 000 professionals. As a result, the country has been recognized as one of the most dynamically growing IT ecosystems in Europe. According to Startup Blink's 2020 report, Kyiv - Ukraine's capital city - was ranked as the 32nd best startup ecosystem in the world and the 8th best in Europe. And while a vast majority of high-profile European cities have been standing still or slumping in their rankings, Kyiv has demonstrated a positive development and gained two positions compared to 2019.
But what exactly stands behind those numbers? Why should companies consider Ukraine as their next destination for IT outsourcing? The following key points will offer you a good picture of Ukraine's competitive advantages.
Large IT labor pool
According to a 2019 report on the IT labor market in Ukraine, it grew by 20% and added 32 000 new specialists in that year. Overall, the IT industry almost reached 200 000 in actively employed professionals. In the same year, there were 60 000 vacancies for IT positions, which means the industry is encouraging further growth.
Fueling the expansion trend is the fact that computer science and software engineering are the most popular specializations among Ukrainian students, which accounted for almost 70 000 admission applications in 2019. If we also consider a large pool of students from other related areas of study, such as applied mathematics, electronics, cybersecurity, and applied physics, it is clear that Ukraine's educational system offers a strong foundation for further growth of the IT labour pool.
High level of education and skill
Ukraine has long-standing traditions in technical education, inherited from a heavy focus on science and engineering in the USSR. Six Ukrainian universities were listed among the world's best in the highly regarded QS World University Rankings for 2020. It is quite common among Ukrainian IT engineers to obtain a job and move to the EU, where their skills, talent, and command of English give them a comfortable position in the labor market.
Additionally, many Ukrainian companies offer extended training programs for graduates and people moving into IT from other industries. Being perhaps the most rewarding sector of Ukraine's economy, IT encourages smart people from all walks of life to become self-learners and join the booming digital industry.
Complementing the US time zone
US-based companies that want to take advantage of distributed global teams may find it very convenient to outsource to Ukraine. With only a 6-7 hour time difference from the east coast, Ukraninan team work hours can easily be configured to maximize overlap with US work hours, or can be set to keep work progressing during off hours in the US.. Such "high availability" gained by the virtue of distributed global operations also allows for more effective customer and system support services.
Western work ethics
Work ethics in Ukraine are very close to Western standards. There's a strong focus on getting things done, integrity, high quality, self-initiative, and team spirit. For years, Ukraine has been applying best practices from the EU to develop its economy, educational system, and public sector, and there's strong support among Ukrainian people for close cooperation with the EU and US, with the prospect of joining the EU when the country is ready.
Good infrastructure
Major Ukrainian cities have well-developed urban environments and infrastructure for comfortable officing, transportation, health facilities, and security. Sharing borders with EU countries, Ukraine is a few hours flight from Berlin, Paris, or London. The Ukrainian capital city - Kyiv - is a beautiful place to visit at any time of the year. Most Ukrainian IT companies have their head offices in Kyiv while also taking advantage of even more cost-efficient IT go-to places such as Kharkiv, Lviv, Dnipro, and Odessa by opening local offices in those cities. As an option, good workforce mobility in Ukraine means that companies can easily recruit talent from all over the country and relocate them to Kyiv.
Favorable legal and taxation systems
The IT sector in Ukraine is considered one of the major economy drivers and thus receives significant preferences from the government when it comes to the ease of doing business. IT specialists typically register as private entrepreneurs (PE) to gain the benefit of a Simplified Tax Regime, which basically means 5% income tax plus a rather modest social security payment. Such favorable tax rules make Ukrainian IT workers extremely cost-efficient. Their PE status also significantly simplifies other legal chores for an employer by reducing liabilities of the employer-employee relationship to the employer-contractor format.
Strong start-up spirit and culture
Ukraine is a home to many IT start-ups that have come to acquire a global reputation, among which are Grammarly, GitHub, Ajax Systems, Depositphotos, Ring, KaaIoT, Preply, etc. It is customary for Ukrainian engineers to create their own projects and experiment with modern technologies. More opportunities for Ukrainian tech start-ups arise from a growing number of IT incubators, increasing venture capital investment, strong ties with the US and EU based IT ecosystems, and experienced start-up leaders that apply their previous expertise to create new successful Ukrainian IT products.
Solid track record of global success stories
Besides being home to famous start-ups, Ukraine has been an essential part of global companies' success stories. Taking CyberVision as an example, which has a development office in Kyiv, we were driving Telecom innovations starting from the development of Operational Support Systems on 4-layer architecture in early 90s to our recent implementation of Google's innovative Cloud Data Fusion system to automate data pipelines for a global Telecom operator. We were also standing at the dawn of the Big Data revolution by contributing to open-source Hadoop development and working with major commercial Hadoop companies.
Cost efficiency
With the talent, skill, and passion matching the global IT industry's best examples, Ukrainian IT professionals at the same time cost less than their counterparts in the US or the EU. If we also consider much lower office rent, taxes, and general overhead, this simple arithmetic will be an iron-clad argument in favor of IT outsourcing in Ukraine.
Strong English
Last but not the least, many Ukrainians possess strong English communication skills. This allows for very straightforward and transparent project flow, quick issue resolution, and mutual understanding with clients. Owing to the language factor, Ukraine has a very strong labor pool for project managers, marketing and sales staff, and customer support specialists. You can easily build an entire IT company by outsourcing to Ukraine!

For companies seeking to optimize their global operations and capitalize on Ukrainian IT talent, CyberVision offers services on hiring and managing outsourced teams in Ukraine. Contact us for more information.